HISTORY OF THE ROYAL BRITISH COMEDY THEATRE:
RBCT was established in 2014 with the mission of staging the classics of British comic films, TV shows and stage plays (and works by Jacqueline Susann and Jackie Collins) with American actors using their Received Pronunciation BBC broadcaster dialect learnt in American college actor classes and honed in Green Rooms throughout the colonies.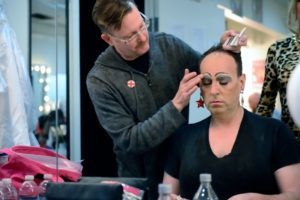 Fall 2014: RBCT staged the six episodes of Season One that include: Fashion, Fat, France, ISO Tank, Birthday and Menopause. Venue: StageWerx, San Francisco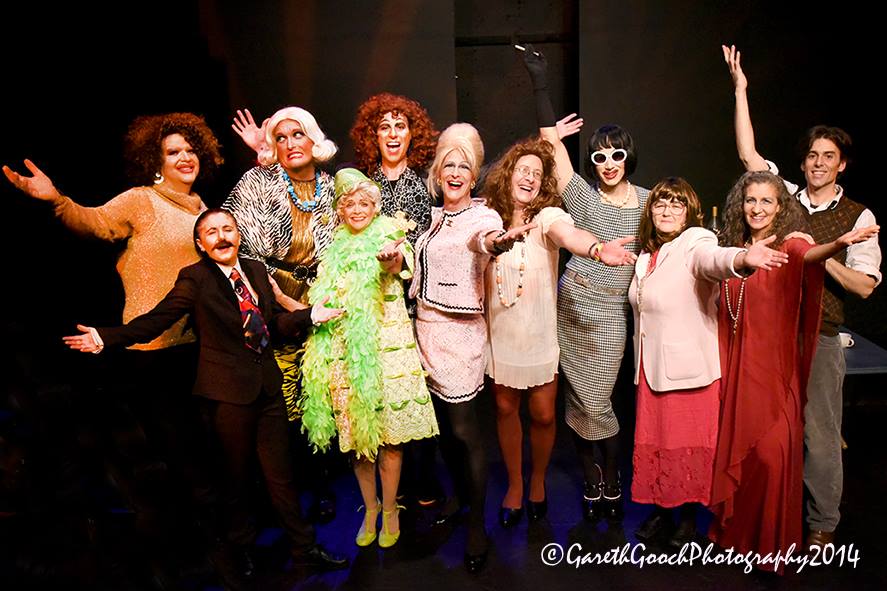 Spring 2015: RBCT staged the six episodes of Season Two that include: Hospital, Death, Morocco, New Best Friends, Poor and Birth. Venue: The Exit Theatre, San Francisco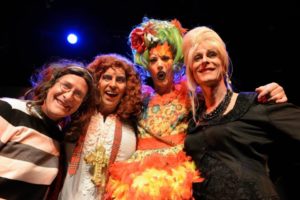 December 2015: RBCT staged the holiday episodes of ABFAB: Cold Turkey (Christmas) and Happy New Year. Venue: Club Oasis, San Francisco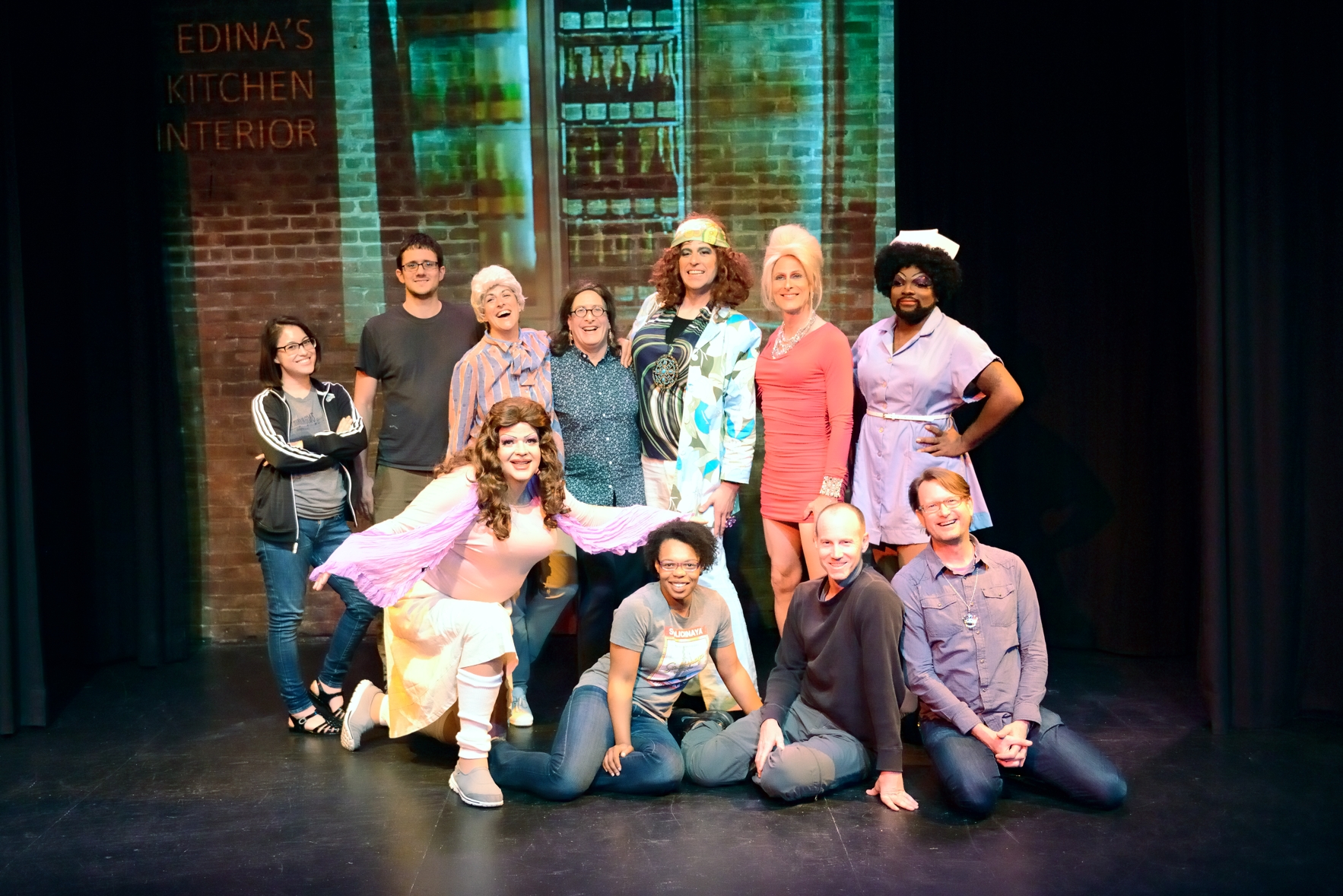 Fall 2016: RBCT stages their 15th and 16th ABFAB episodes with  "Sex" (Season 3, 1995) and "Small Opening" (Season 5, 2001)
AWARDS: 2016 BAY AREA REPORTER BESTIE for "Best Show in a Club"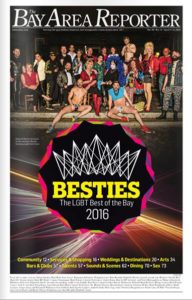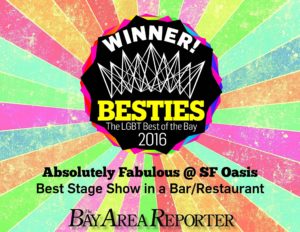 ABFAB IN SF and ABSOLUTELY FABULOUS THE MOVIE:
Actors ZsaZsa Lufthansa (Christian Heppinstall) and Terry McLaughlin were chosen by Fox Searchlight to promote the new film from London because of their long portrayals of Patsy Stone and Edina Monsoon. June 2016 found them representing the film in the Pride Parades of Sacramento, Los Angeles and San Francisco. July found them doing the same for two premiere screenings of the new film.
OUR COMPANY: THE CREW
Director: Christian Heppinstall
Costume Designer: Craig Marotzke
Technical Director: Brittany Mellorson
OUR COMPANY: THE CAST